We know that there are many  animal hospitals and veterinarians  in Tampa Florida. So why choose Oak Tree Animal Hospital as your pet's veterinary hospital and Dr.Kumar as your  veterinarian.
At Oak Tree Animal Hospital Tampa…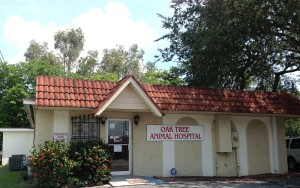 we give personal attention to our clients and the needs of their pets. This personal touch is provided by our own Tampa vet, Dr. Kumar. Dr. Kumar is our only veterinarian here at Oak Tree Animal Hospital Tampa.
When you come in to Oak Tree Animal Hospital – Tampa, you will only see Dr. Kumar. As your Tampa Veterinarian,  Dr. Kumar will be able to personally know you and your pets. This will give him a better understanding of your pet's needs. Communication and consistency tends to be a problem in the larger multi-veterinarian hospitals. Not at Oak Tree Animal Hospital. Because we are a single veterinarian practice and have a small veterinary staff, all of us at Oak Tree Animal Hospital can provide more personal interaction wit hour patients and clients. We are not that large multi-veterinarian animal hospital with many employees. When you come to Oak Tree Animal Hospital you know who you are going to see. Our entire staff is going to know you and your pet. We are going to understand you needs. If you call with a question about your pet, we are going to know who you are. We won't have to go through a bunch of veterinarians or veterinary staff members to find out who saw your pet the last time and what was done. We provide personal, quality, professional veterinary pet healthcare with reasonable fees. That is who we are.
For more information about Our Animal Hospital:
Hours-Location | Services | Hospital Tour | Emergencies | Contact Us | What's an Animal Hospital?